LIFESTYLE
Energy Efficient Home Appliances (4 Tips for Energy Saving)
One should consider their home appliances if they want to live a better life, while making transportation modifications and adopting Eco-friendly behaviours are important for ideal settings. As a result, looking for energy efficient home appliances become necessary. In this blog, you will read energy saving strategies for the home appliances in this blog one may feel good about helping the environment. While thinking of the environment, we advise you to buy energy efficient home appliances by utilising amazing deals and offers at RedeemOnLiving. 
Leakage in Home Appliances
Any leaks should be fixed as soon as possible; a leaking washing machine or dishwasher can have a big impact over time. While a minor leak here and there may appear to be insignificant, it can add up to hundreds of gallons over the course of a month. This not only adds hundreds of dollars to the water bill, but it also wastes a crucial resource. As a result if anyone notices a leak near the appliances they should call a professional as soon as possible.
Make the Required Changes To The Settings
Keep in mind that when in home someone has central air, it does not need to be on all of the time. While consumers want to be comfortable, keeping the thermostat at a moderate setting will save both money and benefit the environment, especially in the summer and winter. 
Check both the settings of the refrigerator and freezer as well. While it's important to keep these appliances cool to keep food fresh, keeping them at a higher temperature can be dangerous. Keep the products away from the back so to avoid freezer burn or freeze. It's a good idea to turn the settings up a notch or two to reduce the load and conserve energy.
Unplug while not in use, even though this is a simple method it can make a big difference month after month. Even though many appliances are inactive, they might still be used.
Tiny amounts of electricity when they are connected. As a result, when appliances are not in use, switch it off. While it is unlikely to unplug all of the appliances not in use, one can connect some of them to a power strip that can be unplugged whenever they leave the house for work or for relaxation.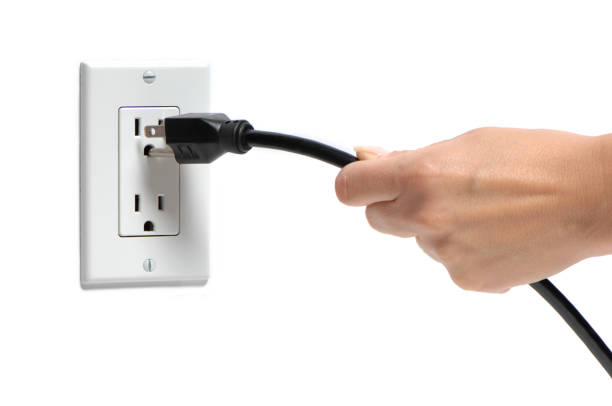 Low-Temperature Cycles Should Be Used Instead Of High-Temperature Cycles
Another option to reduce the environmental effect is to use low temperature cycles on the equipment. Most modern washers, dryers and dishwashers have a low temperature or environmental setting without wasting a lot of electricity or water; these settings can usually yield satisfactory washing results. Also, there are few laundry benefits for washing in cold water; one can usually run a complete load of different colours in a cold wash without danger of dye running. This may also imply that it can run full loads without wasting the extra whites or colours to fill the machine or waste energy on half loads. Furthermore, because most modern detergents are designed to work at lower temperatures there is no need to pay for the energy consumed.
Improved Energy Efficiency Home Appliances
Finally, consider replacing your home appliances with models that are more energy efficient home appliances. Many household appliances have a usable life up to 20 years or more, but as the time passes their efficiency starts to decline. Furthermore, newer versions are often substantially more efficient than older models, since manufacturers are continually working to enhance energy economy as well keep the environment clean to ensure healthy living for all everyone.
Stay Updated with See News It Blogs. Happy reading to you!